GoPro Hero Availability
GoPro has launched its latest action camera, the Hero 12 Black, Globally including India today on Sep 6. This new camera boasts several improvements and new features over its predecessor and is available for pre-order through various online retail partners, including Amazon, Flipkart, Croma, Reliance Digital, and Vijay Sales.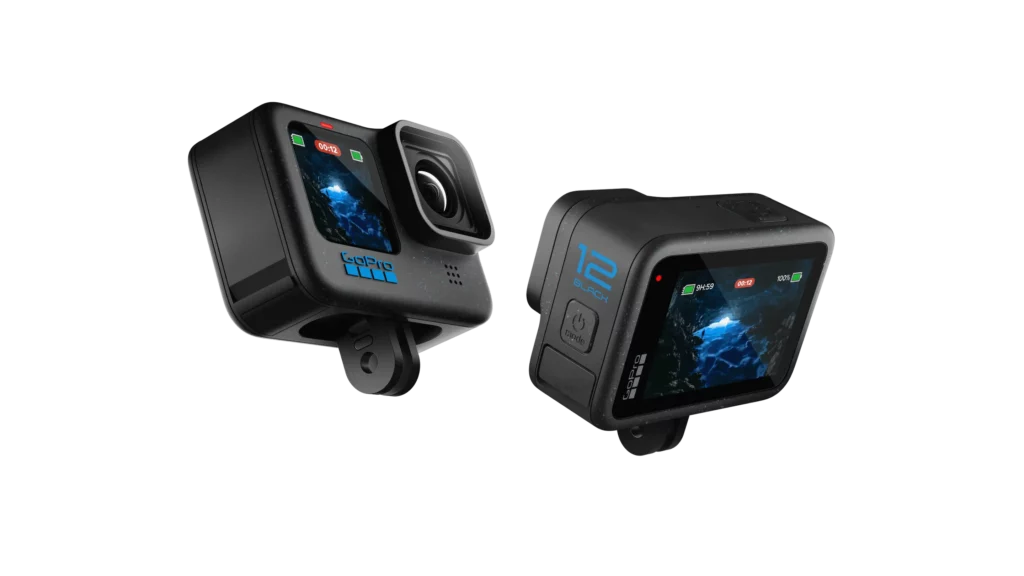 Pricing
The GoPro Hero 12 Black is priced at Rs 45,000, while the Hero 12 Black Creator Edition is priced at Rs 65,000. Both cameras will be available to order from online and offline retail partners starting September 13 at 6:30 pm.
Features
Some of the exciting new features of the Hero 12 Black include up to 2x longer runtime, 5.3K and 4K HDR Video, wireless audio support, and new shooting modes. The camera also features improved HyperSmooth 6.0 video stabilization and comes with Max Lens Mod 2.0.
The new Max Lens Mod 2.0 accessory enables the market's widest 177-degree field of view at 4K/60 fps resolution and can capture video and photos in three field-of-view settings — Max Wide, Max SuperView, and the hyper-immersive Max HyperView.
The Hero 12 Black also has an extra-large 8:7 sensor that enables perspectives that are said to be 36% wider when capturing widescreen video and 48% taller when capturing vertical video as compared to Hero 12 Black's standard lens. Additionally, the Max Lens Mod 2.0 features 2x more scratch-resistant glass than its predecessor along with a durable hydrophobic lens coating.
Wireless audio support for Apple AirPods and other Bluetooth audio devices such as earbuds, headphones, and microphones is also included in the Hero 12 Black. This allows users to mount the camera on their vehicle or surfboard and use voice commands to control the camera.
The camera also comes with GP-Log with available LUTs for more control and color grading in post-production. The updated user interface includes simplified controls plus a new Vertical Capture Mode that captures vertical 9:16 aspect ratio video while the camera is mounted horizontally.
Technical Specifications of GoPro Hero 12
Includes HERO12 Black camera, Enduro Rechargeable Battery, curved adhesive mount, mounting buckle + thumb screw and USB-C cable
HDR (High Dynamic Range) Video + Photo for more vivid images
2x longer continuous recording at 5.3K60¹, 1.5 hours at 5.3K30 and over 2.5 hours at 1080p30²
5.3K60, 4K120 and 2.7K240 video resolutions
Works exclusively with Max Lens Mod 2.0 for an industry-leading 177° field of view in 4K60
HyperSmooth 6.0 video stabilization with 360° Horizon Lock³
New Bluetooth audio support works with AirPods + other headphones as wireless mics
Large image sensor captures ultra wide 156° field of view in 8:7
27 megapixel photos with 24.7 megapixel stills from video
Waterproof to 33ft + built tough
A microSD card is required, but not included
Conclusion
GoPro is also expanding its software experience and GoPro subscriber benefits with the launch of its new Quik desktop app. Quik desktop will be available to GoPro subscribers at no additional charge for Mac on November 1 and Windows in Summer 2024.
In summary, the GoPro Hero 12 Black offers a range of exciting new features and improvements that make it a great choice for action camera enthusiasts.